Resume №4337
Updated 28 June 2017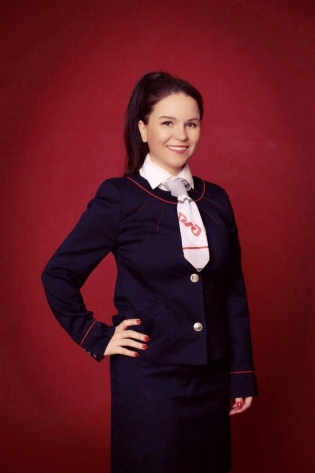 From rub / month
Ekaterinburg
(ready to move)

Ботаническая
---
Female, 31 years
Height: 154 см
Weight: 47 кг
Martial status: not married
Children: no
Citizenship: Russia
---
Work experience
10 years 5 months

April 2012 — now

Проводник пассажирского вагона, начальник пассажирского поезда

АО "ФПК" ЛВЧ Екатеринбург (Оказание услуг пассажирам в поезде), Екатеринбург

Урегулирование конфликтных ситуаций, обеспечение безопасного, комфортного проезда пассажиров, предоставление услуг пассажирам. за время работы отсутствие замечаний, нареканий со стороны клиента, участи в общественной жизни предприятия.



Education
Secondary special education

2017 г.

УрГУПС, Нижний тагил

Faculty Организация движения

Specialization Организация движения и управления на транспорте



Courses and trainings
18

End date: May 2017

Работа с клиентом

От работодателя. ЛВЧ Екатеринбург, г. Екатеринбург



---
Knowledge of foreign
languages:

English (Basic)



Computer knowledge:

Beginner

Печатать текст, создавать презентации



Driver licence:

Categories B (2014 г.)
---
Recommendations and references:
Information is only available to registered employers
Key skills and achievements:
Умение урегулировать, разрешить любой конфликт с пассажиром, стрессоустойчивость, умение работать как индивидуально, так и в команде
Your hobbies:
Чтение книг по психологии, вязание, катание на велосипеде.
Other information about yourself, comments:
Вредных привычек не имею